Customizing the Background
In PowerPoint you can have anything as your background. You can import pictures from a digital camera, download pictures from the Internet, use card backgrounds, basically anything can become the background for your slide.
Select Blank Presentation.
Click on Format, Background and you will get this dialog box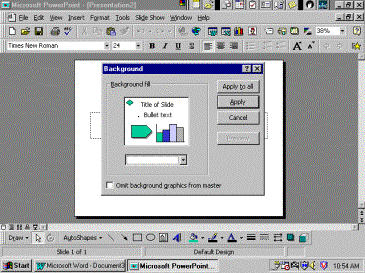 Now select the arrow next to the empty line in the fill section. This will give you a drop down menu on which you will select Fill Effects at the bottom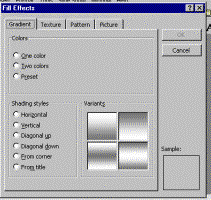 This gives you another dialog box with tabs at the top. Select the Picture tab.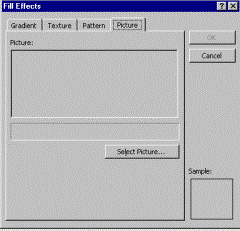 When you select the Picture Tab, you will get the following information.
Now you can choose the Select Picture button. This brings up your typical screen for opening a file. You can choose the drive where your picture is located and click open.
Your choice will be visible in the picture area. If this is the picture you wish, select OK and it will become the background of your slide.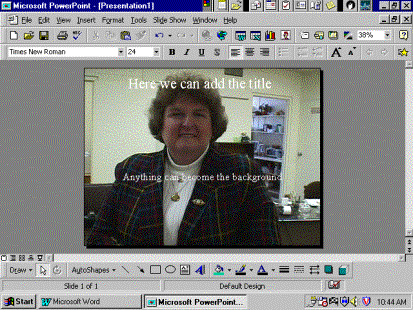 This now becomes the background for your slide.
Your final slide will look like this. You have the option to apply to only one slide or all the slides. If you wish, you can perform this operation while in the Slide or Title Master view and customize a template for future use. This allows you to create a custom slide presentation that will be uniquely your own. You will be different from everyone--a one of a kind slide show.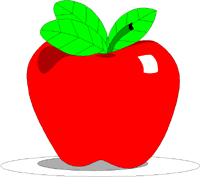 Return to Presentations Handout