Editors
There are many editor programs that will write HTML for you. With the click of a mouse all that HTML code is embedded in your page. You do not have to know any HTML to create a web page. Editors will do it all for you. However, the more you know about HTML, the more control you have when the editor does not do what you expected. It is important to understand HTML, then choose an editor to get the job completed.
All the HTML editors use standard methods for doing some jobs. To select text a double click will select a word and they all have toolbars with buttons for applying formatting to selected text. Some editors are costly, some very affordable and some are free. Some are very simple and some very complex. Trying them out is part of the fun of developing web pages. Below are popular web page editor programs with links to web sites with tutorials and additional information.
Free Programs
Netscape Composer (part of Netscape Communicator 4.0 and higher).
Available from the Netscape Homepage at http://home.netscape.com/download/index.html
An excellent tutorial on Netscape Composer is
A links page to further tutorials on Composer is found at
http://www.svsu.edu/~mjh/composer.html
Front Page Express (part of Internet Explorer 4.0 and higher)
Tutorials on Front Page Express is at
http://camalott.com/html/publish/fpexpress.html
HTML Assistant
Free trial program that is available at http://www.exit0.com/ This program is a simple editor that is available as demo download from the net. The HTML Assistant Pro is a more detailed version available at a fee.
Low Cost Programs
Note Tab
A shareware program that is an HTML editor and is available at http://www.notetab.ch/index.htm
Hotdog
A series of web editors that are very useful for young children to adults. A trial copy of the software packages is available at http://www.sausage.com
Hotdog Junior is a simple web page editor designed for primary age children, Hotdog Wizard for novice users, and Hotdog Professional for more advanced. All versions have the offer of a free 30 day trial at the above address.
CoffeeCup
Another low cost HTML editor available for preview over the net with a nominal fee if used. A version is available at
More Detailed Editors
Front Page
The Microsoft entry into the HTML editor arena is Front Page. Tutorial about the product is available at
FrontPage in the Classroom
http://www.actden.com/fp/index.htm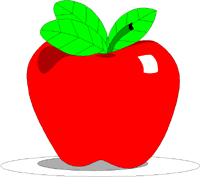 Return to EDU 6606